Top 3 Ways to Help Teachers Reconnect with Their Why
Throughout the course of the pandemic, we learned just how resilient teachers are. In an instant, their entire profession changed and they had no choice but to adapt and keep going. Now, nearly three years later, it's no surprise that teachers are extremely burnt out. In fact, over 50 percent of educators are thinking about leaving the profession earlier than they had planned.
The reason a teacher becomes a teacher isn't always the same reason that keeps them teaching. As teachers become more seasoned in their content and connect with a variety of students, families, and colleagues, the why sometimes changes — it becomes deeper and wider. Hardships like staffing shortages, budget cuts, and the wear and tear of a global pandemic can obscure the why and make it difficult to find at a time when teachers need it most. In order for schools to recruit and retain highly qualified teachers, they must provide them with the very best support.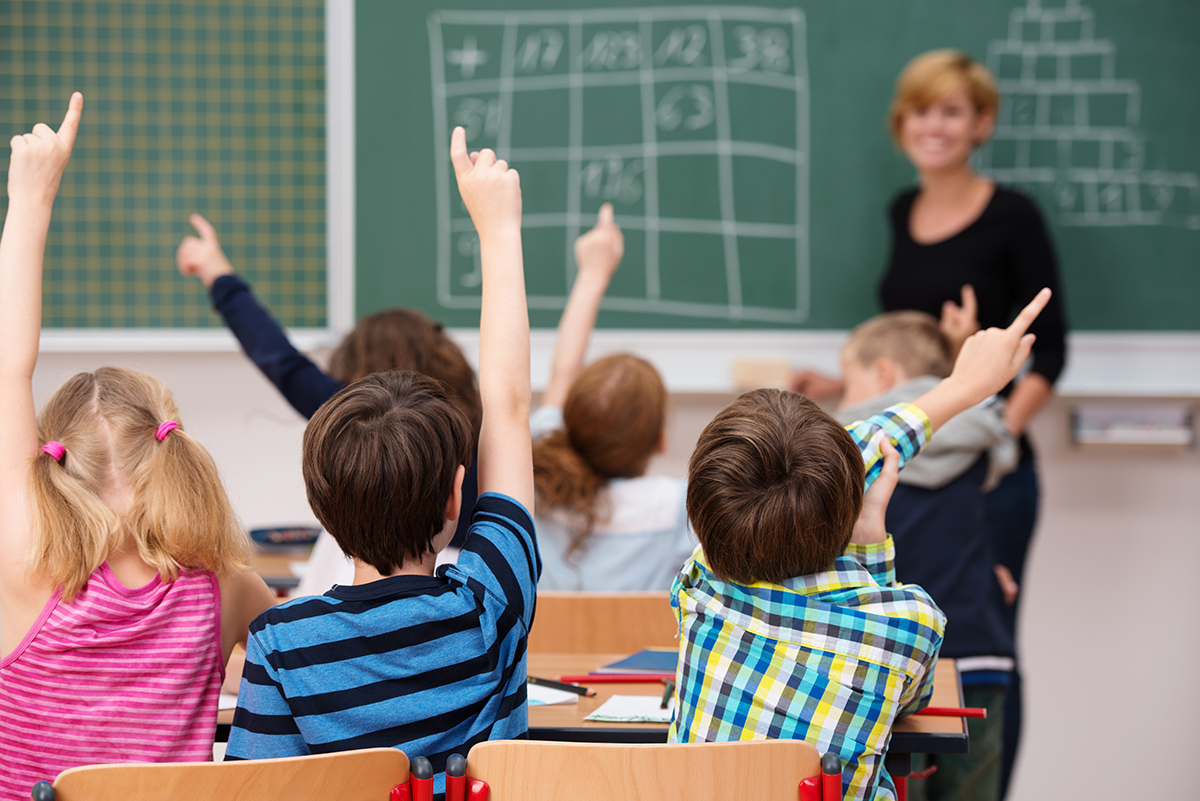 Help Teachers Reconnect With Their "Why" 
Helping teachers remember why they got into teaching in the first place is the guiding principle that forms their "why." One of my favorite protocols to run with a group of teachers is called Passion Profiles. It's an impactful exercise that can be done in small or large groups, and it gives teachers the opportunity to contemplate, remember, and reconnect to their work. Even better, it can be a powerful exercise in connecting with colleagues. As teachers choose one of the eight Passion Profiles, they will also find colleagues who share the same Passion Profile. It might be the desire to be a positive influence in the life of a learner, a passion for a particular subject, determination to create change, or something else entirely. This is something that is personal to them. Offering an opportunity to intentionally connect to their greatest passion can reinvigorate their drive and sustain their efforts even in the face of adversity. This sort of exercise also gives teachers the chance to reflect on how their why has evolved or changed completely, which is normal and expected. 
Next, teachers should try to recall a moment of change or growth for a student that they've helped. Maybe it was seeing a struggling reader develop into a confident reader. Or implementing accessibility tools that made the classroom environment more inclusive for all. These are all major moments in a teaching career that can and should be used as motivation to continue. Seeing the impact they have on their students is one of the greatest feelings as an educator. We should help teachers use their successes to spur them on in those moments of self-doubt or challenge.  
Third, encourage teachers to set aside time each quarter of the school year to revisit their 'why.' 
This could include connecting with colleagues who share similar reasons for why they chose to become an educator. Additionally, they could connect with other educators that have a different 'why' to hear their insights and give them inspiration for reevaluating theirs. 
Many educators continue to face the challenges brought on by Covid and staff shortages. Speaking with other teachers can give them a sense of relief to know they are not alone. Something as simple as staying a few minutes later with colleagues to share highlights about their day can be beneficial. For example, sharing one good thing that happened can help spark more positive conversations. It is important to acknowledge educators already spend a great deal of their time in the classroom and doing work at home. So while these types of conversations can be beneficial – it is simply a suggestion – and should not be a requirement.
Remind Teachers to Make Time for Self-Care, However Small  
In a recent study, 64 percent of respondents shared that self-care practices provide a much-needed boost to their self-confidence. Additionally, 2 in 3 people felt more productive. Self-care is important, especially for teachers. A few ways we can encourage teachers to practice self-care are:
Gather a teacher circle. Education can be an isolating profession. Teachers often do not have much time to connect with their colleagues throughout the day. Plus, due to the high demands of their job, it can be tempting to use any free time they have to catch up on grading. It is crucial for teachers to find a few colleagues they feel safe disclosing information with – whether it is chatting about the day, sharing challenges or stories, laughing, or checking in on each other. These make all the difference and lighten the load.
Explore other interests. Teachers often find it hard to relax once the school day has ended. It is important for their own well-being that they take time to do things that bring them joy outside of the classroom. Whether that means listening to an audiobook, podcast or music, trying a new recipe, or getting some movement – these little moments of joy gain traction and momentum over time.
Celebrate each other. School districts should organize at least one day out of the year for teachers to get together and de-stress. During this day, teachers should feel free to share challenges they are experiencing in the classroom while also celebrating each other's achievements and collaborating to find solutions.
Increase District-Level or Leadership-Level Support 
It's no secret that a teacher shortage is underway, but having district and leadership support can go a long way in teacher retention. Thirty-five percent of school leaders said supportive administrators are one of the biggest factors in getting teachers to stay. There are a number of ways districts and leadership can provide support for their teachers. For instance, having subject specialists in the district who would provide teach-ins and professional learning to teachers in their community could be really helpful for teachers. District Subject Specialists could help with co-teaching, grading assignments together, or observing teachers as they led a lesson. Another way to support teachers is by providing instituted digital integration specialists, assistive tech specialists, and UDL facilitators. These specialists work in conjunction with teachers to implement sustainable edtech structures and accessibility considerations. 
While most school departments set yearly end goals, there is room to improve this process. Teachers and administrators should collaborate when defining the goals for the following year. Everyone involved should be aware of and understand the role they play in achieving the goals. Additionally, teachers should feel comfortable voicing what resources or additional skills will be needed to meet the goals. One last solution is to take a new approach to professional development. This can be replacing bland teacher training days with lively conferences featuring motivational guest speakers who would re-energize teachers.
As we come out of the pandemic, it is a critical time for our education system. Providing teachers with support and encouraging them to identify their "why" will help keep our classrooms filled with educators who have a passion for helping children learn and grow. In doing so, we are providing our youth with the opportunity to achieve success in learning and beyond.
About Texthelp
Founded in 1996, the Texthelp Group is a global technology company helping people all over the world to understand and to be understood. It has led the way in creating innovative technology for the education and workplace sectors for the last three decades.
Texthelp believes in a world where difference, disability or language are no longer barriers. It is focused on helping all people learn, understand, and communicate through the use of digital education and accessibility tools.
With over 50 million users worldwide, the Texthelp suite of products includes Read&Write, Equatio®, WriQ®, OrbitNote®, ReachDeck® and FluencyTutor® which work alongside existing platforms such as Microsoft Office and G-suite, enabling them to be integrated quickly into any classroom or workplace with ease.
In 2021, Texthelp acquired the Lingit Group, Wizkids and Don Johnston Inc. By combining capabilities and knowledge across the group, Texthelp can now provide a whole suite of literacy and numeracy support to a greater number of end-users across more geographies. To learn more about Texthelp, visit www.texthelp.com.