10 initiatives for employers to be more inclusive of people with disabilities
(6th May 2022) -

Guest blog: Terkel
What is one initiative that can help an organization kick start their efforts to be more inclusive of people with disabilities?
To help your organization become more inclusive of people with disabilities, we asked HR leaders and D&I professionals this question for their best ideas. From instituting a national awareness day to training and educating all staff, there are several initiatives proposed to help organizations make their workplace more inclusive of people with disabilities. 
Here are 10 proposed initiatives to make the workplace more inclusive:
Learn more at Texthelp's Festival of Workplace Inclusion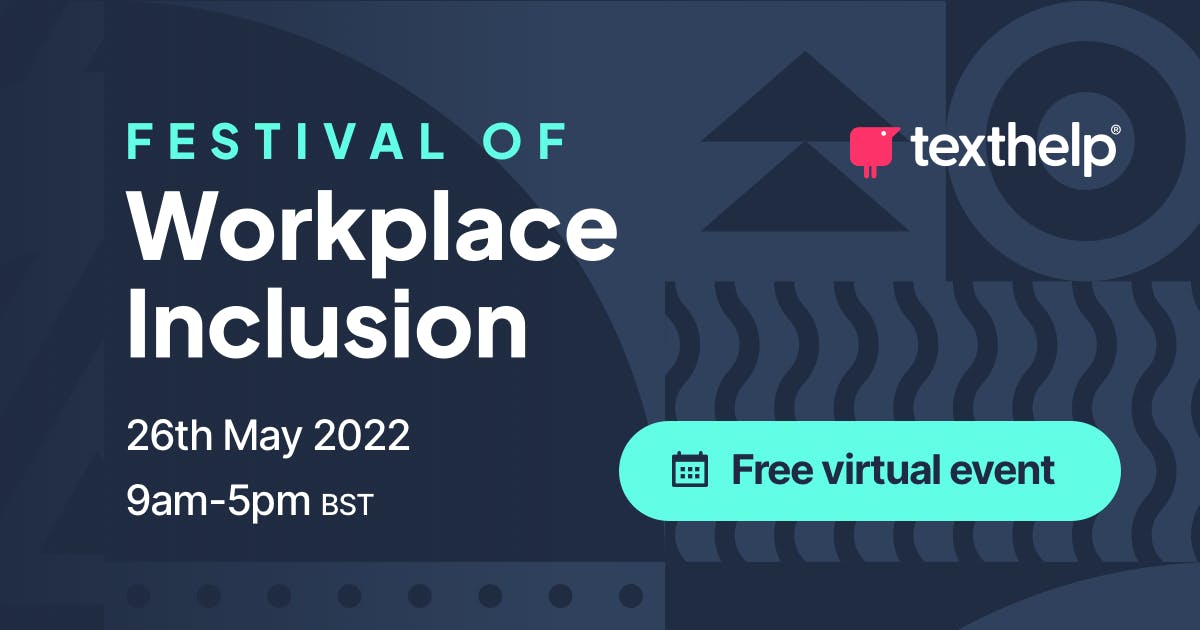 On 26th May we'll be exploring how to create a better working world for those of us who think, work & learn differently. Our free online festival will feature diversity & inclusion experts and those with lived experiences of neurodiversity and disability. Join us & gain insights from organisations including Auticon, Rolls Royce, DIAL Global, Barclays, EY, Business Disability Forum, Lexxic, Neurodiversity in business, and more.
With 26 speakers coming together to share their personal and professional insights, it's set to be a day full of enlightenment for the future of disability inclusion in the workplace. If you're interested in the event, you can register now for free.