Speakers
The Festival of Inclusive Education line up includes leading voices from schools, colleges and universities from across the UK and beyond.
Meet our keynote speaker
Omari is the youngest award winning vegan chef in the UK and the CEO and founder of Dipalicious. In his keynote session, he shares his lived experiences of dyslexia and how he is putting his Dyslexic thinking skills to good use.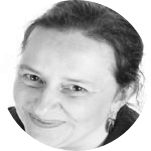 Abigail Hawkins, SEN Consultant
Abigail runs SENDCO Solutions, an SEN consultancy and SENsible SENCO CIC, a not-for-profit networking support group. She has been a SENCO for over 25 years and has taught a multitude of subjects across all phases, from 2-year-olds to adults. She works with software companies developing supportive software for SEN and Safeguarding purposes, has developed and delivers on a teaching assistant apprenticeship programme, authored several books on SEN and exclusions and runs a support network for over 10,000 SENCOs.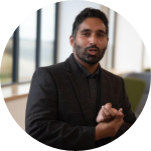 Baasit Siddiqui, Managing Director of Siddiqui Education Ltd
Baasit has combined his ten years teaching experiences with his unique journey and television connections as one of the 'Siddiqui's' on the BAFTA and NTA winning television show 'Gogglebox', to educate, motivate and develop the skills of disadvantaged school children across the nation. As a former head of department and having witnessed the changes and challenges facing state schools over the last decade, Baasit is committed to give children a unique and inspiring educational experience. An experience which helps develop a whole host of transferable skills which can be used to support students as they progress through their educational and employability journey.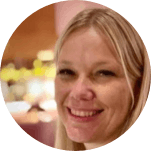 Carla Bell, Home Economics Teacher and Leader of the Scottish Google Educator Group
Carla is a teacher and parent, working to ensure that all learners access the benefits of learning with technology. She is a Home Economics Teacher who is passionate about using digital. Her career has been spent in the classroom working in both the private and public sector. Carla has experienced a fully digital, self-directed Learning Curriculum and also delivered digital transition in mainstream education. Her interest in edtech was fuelled by inadequate technological support provided for her son's dyslexia. She is keen to support those who are 'supporters' at home, the parents and carers who face the battles and meltdowns over homework and home learning tasks. This inspired the creation of her website studydojos.com which provides links to simplified supportive information on National 5 qualifications in Scotland. Carla is also the leader of the Scottish Google Educator Group (GEG) and delivers live online study support sessions for Scottish students.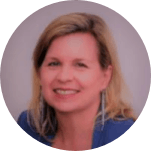 Cynthia Bolton, Gifted Education Consultant
Cynthia Bolton, M.Ed., is a gifted education consultant and expert, with over 25 years of experience as a teacher, coordinator, administrator and university instructor. She works with international schools to create bespoke programs to identify and support gifted, talented and high achieving students. She also works with parents, in their journey to find an academic path for their gifted child, specialising in the unique needs of 'third culture' students, living outside of their home country. Well-known as a global leader in gifted and talented education, and recognized by Qatar Foundation, AAGT, SUSD, PVUSD, et al, Cynthia frequently speaks on innovative educational programs and projects including the support and development of programs for gifted, talented and high achieving students, the successful implementation of high-impact enrichment programs and the importance of choosing the right educational environment for your gifted child.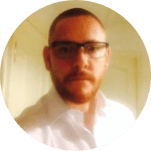 Daren White, Academic Technologies Lead for Academies Enterprise Trust
Now working at one of the UK's largest Multi-Academy Trusts, Daren was previously a teacher for 23 years and a senior leader for over 10 years. He is a Google Certified Educator, Trainer , Coach and Innovator & a Microsoft Innovative Educator who has run extensive #googlePD for colleagues in his own academies, local primary schools, Multi Academy Trusts, the Edtech Demonstrator Programme and international schools. Daren is also a co-leader of @GEG_UK and founder of Myedtechbuddy.co.uk - interactive, self-paced PD.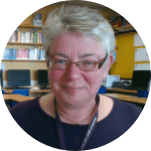 Dr Susie Nyman, Curriculum Manager for Health and Social Care
Susie is passionate about discovering how children learn and supporting them in ways which enable them to succeed. She was appointed in 1995 as an A Level Biology teacher at The Sixth Form College Farnborough, and subsequently as Curriculum Manager for Health and Social Care where she has worked ever since. As an international speaker, exam board moderator and CPD trainer, she thoroughly enjoys sharing her knowledge and experiences about Multi-sensory Teaching. In recognition of over 21 years continued service at The Sixth Form College Farnborough, Susie has been nominated three times by the College for the 'Tes FE Teacher of the Year Award'. This is an honour of which she is immensely proud.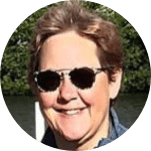 Fiona Johnson, SENCO and Freelance SEN Consultant
Fiona is part of Abigail Hawkins' SENCO support network where she is the Exam Access Arrangements and DocsPlus expert. Having started her working life in arts admin and freelance singing, Fiona retrained as a teacher and has taught a range of subjects from nursery to A level. Until recently she also ran a Saturday Music School.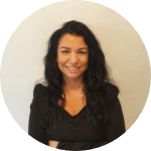 Hari Neocleous, Primary Maths Teacher
Hari is a primary maths and chess teacher. A maths intervention teacher, SEN maths lead and Curious Maths teacher, passionate about game based learning, teaching for conceptual understanding and making maths fun for all.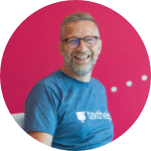 Jason Gordon, UK Education Manager at Texthelp
Jason heads up the UK Education Team at Texthelp. Leading a team of education specialists who help schools, colleges and universities leverage the full power of EdTech tools that will have a positive change on educational outcomes for all learners. Jason has over a decade of experience in accessibility and inclusion and is an advocate for the many learners who are yet to experience the transformative power that specialist software can make, both in their education and their career as they transition into the workplace. Jason is passionate about seeing real impact in the classroom and ensuring everyone can understand and be understood in the digital world.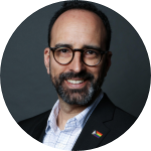 Jim Ellis, Facilitator and Student Programme Leader at ECIS
Jim is a Mexican American from Phoenix, AZ currently living and teaching in Vienna, Austria. He works for www.ecis.org with a particular focus in Design Thinking, UDL and designing structures for school improvement. Jim has worked with schools in Asia, Europe, Africa and North America to help fantastic schools take the next step in their own development. Finding the most challenging problems and jumping in is how he continues to play a small role in helping to shape what's next in international schools.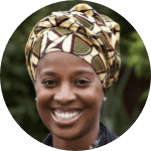 Marcia Brissett-Bailey, Special Educational Needs and Disabilities, information, advice, support, service officer
Marcia Brissett-Bailey is a speaker, co-author, Forbes featured, educator and passionate advocate and champion for Dyslexia and neurodiversity. She was named one of the Top Influential Women of 2022 and was winner of the British Dyslexia Association (BDA) Adult Award 2022 sponsored by Texthelp. Marcia was nominated for the Stereotype Buster of the Year category at the 2021 and 2022 Celebrating Neurodiversity Awards. She is a co-founder of the BDA Cultural Perspective Committee, guest editor of BDA Contact Magazine and a board member of several organisations focused on Neurodiversity. Marcia has worked for over 30 years within the education sector across youth community, primary post-16 and higher education. Her specialist area is Special Educational and Disabilities careers guidance, social media content creator to provoke the narrative and representation. She has a BSc (Hons) in Information Science, Post-graduate degree in career guidance and a Masters in Special Educational Needs and disabilities alongside certified qualification in practice.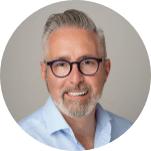 Martin McKay, CEO and Founder of Texthelp
Martin founded Texthelp in 1996 to help people with communication difficulties. What started as a company focused on people with profound Speech and Dexterity Disabilities has become a world leading Assistive Technology company creating smart, inclusive software that helps people read, write, express their thoughts and share information more accurately & fluently – across all stages of life. His goal is to make sure that by 2030 Texthelp will have advanced the literacy and understanding of one billion people. Martin has spent his work life developing technology for people with disabilities. In the past, he has served on the Assistive Technology Industry Association Board as well as the NIMAS board for the USA Office of Special Education Programs. In 2017, he received the Presidential Award in recognition of lifetime contribution to dyslexia and literacy from the International Dyslexia Association. He is currently serving in an advisory capacity on the Universal Design for Learning council.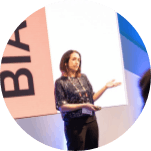 Nic Ponsford, Co-founder and CEO of the multi-award-winning Global Equality Collective
Previously an award-winning Advanced Skills Teacher and Harvard author, 'TechnoTeachers' (2014), Nic Ponsford is now a recognised EdTech thought leader and frequent keynote speaker. Headhunted by the Dfe for central roles during the pandemic, Nic is also Deputy Head of Education at Microlink, Director of Edtech UK; lecturer at Leeds Beckett University; and studying for a doctorate. Co-founder and CEO of the multi-award-winning Global Equality Collective (GEC) – a global grassroots movement of over 15k changemakers and a collective of 400+ DEI subject matter experts – Nic also created the multi-award winning 'GEC App', the "world's first DEI app for schools and businesses". Since launching in November 2021, the GEC App for education has already reached over 200 schools in 18 countries meaning 150,000+ students, globally. In the year 2022, Nic was recognised as one of Europe's top 50 women in tech through the #InspiringFiftyEurope2022 award, and received the Rising Stars Award for Education and Academia. Nic believes technology is the equaliser for our time.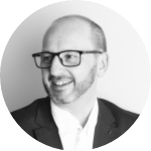 Patrick McGrath, Head of Education Strategy at Texthelp
Patrick is an educator, an engaging international speaker, blogger, podcaster, an Honorary Fellow at UU and Head of Education Strategy at the Texthelp Group - the world's largest specialist assistive technology company. Patrick is passionate about ensuring that technology has a positive, meaningful and sustainable impact on teaching & learning through a focus on inclusion, accessibility and universal design.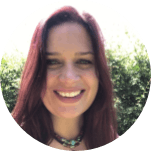 Rachel Nowicki, Student Support Advisor at the Dyson Institute 
Rachel (known by everyone at the Dyson Institute as Rae) set out as a secondary maths teacher back in 2005 and spent over a decade in this area. Whilst teaching maths has always been enjoyable, a real passion came early on in her career for additional pastoral roles including head of year and SENCO. She didn't imagine that one day she would work for Dyson! However, a dream 'Student Support Advisor' role came up at the Dyson Institute, bringing Rae into the world of engineering, apprentices and HE. This role was focussed on wellbeing, mental health support and coaching. Two years in and the passion for students to have what they need to thrive was in full swing. After the Dyson Institute got New Degree Awarding Powers a disability department was formed (currently consisting solely of Rae!) in September 2021.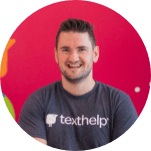 Richard Michael, Customer Care Manager at Texthelp
Former Maths Teacher Richard heads up the EMEA Customer Success team at the Texthelp Group - the world's leading assistive technology company. A seasoned presenter and panellist, Richard is renowned for his engaging webinars that help everyone maximise the potential of technology for learning through more accessible, inclusive and innovative practice by utilising his own experiences from the classroom combined with his 7 years in the ever changing world of education technology. Richard has a BEd from Stranmillis University, MBA from Ulster University and is a Google Certified Educator.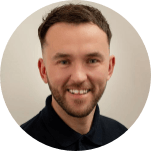 Ryan Evans, Partner Technologist for Google & Inclusion at Aspire 2Be | Creator of IncludEdu
It is Ryan's firm belief that when ALL learners are presented with inspirational positive teaching and learning experiences, it enables them to engage in the learning process and to achieve their full potential. Ryan was a Head of Faculty at a residential SEND/SEBD school in Wales. Having developed several whole school policies and strategies to support a wide range of ALN/SEN needs, impacting at a whole-school level, he was deemed a lead practitioner at the school by ESTYN when they inspected in 2015. In his current role, he has been able to establish effective use of assistive and inclusive technology in classrooms on a global scale, engaging both staff and students in professional development, resulting in exciting, engaging and accessible learning experiences.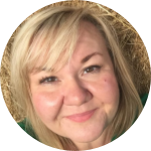 Sarah Le-Good, Head of Foundation Studies and Learning Support at the Riverside College
Sarah has worked for over 20 years in the post 16 education sector, always feeling most comfortable working alongside students and teams who need something different to the regular. She is a passionate "Inclusionist" and after making up the word in 2018, she is determined to get it in a dictionary before she retires. Sarah is motivated to change the language used around inclusion and challenging established norms. Outside of work, Sarah enjoys being outside, family, white wine, dogs and laughter – usually all at the same time!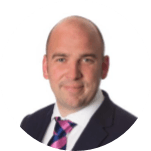 Simon Tanner, National Director of SEND – E-ACT
Simon has recently been appointed as National Director of SEND for E-ACT. With 10 years as an experienced SENDCo and 5 as a MAT leader for SEND, Simon has developed effective SEND practice across multiple schools and leads on SEND and MAT SEND reviews across the country.
Simon Co-chairs the MAT SEND Leaders group which he established with Dr Nicola Crossly (NAS). The group currently has over 80 MAT leaders of SEND and collaborate with Whole Education. Simon is a mentor on their newly designed MAT SEND leaders programme which is currently delivering support to over 250 academies across England.
Simon has presented at National conferences and was part of EDUKEYs Provision map series in 2020-2021 and Texthelp's Festival of Inclusive Education in 2021.