Speakers
The DSA Connect line up includes leading voices on neurodiversity and assistive technology from across the UK. Including educators, assessors and students.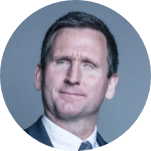 Lord (Chris) Holmes of Richmond MBE
Chris is a passionate advocate for the potential of technology and the benefits of diversity and inclusion. He has just published a report into the Disabled Students' Allowance and is raising the issue in Parliament. He is a member of the influential House of Lords Select Committee on Science and Technology and has previously co-authored House of Lords Select Committee Reports on: Democracy and Digital Technologies [2020], Intergenerational Fairness [2019], Artificial Intelligence [2018], Financial Exclusion [2017], Social Mobility [2016] and Digital Skills [2015]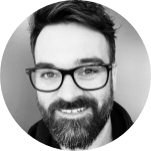 Rick Bell, Head of Education at The Texthelp Group
Rick is committed to making sure that all students have the right tools and support they need to learn with confidence. In his current role, Rick leads the Texthelp Education team to help students around the world achieve their full potential. This includes bringing a wide choice of innovative, inclusive technologies to students who are eligible for the Disabled Students' Allowance. He is also Chair of the British Assistive Technology Association (BATA), working with the Board and Members to deliver the aims of BATA.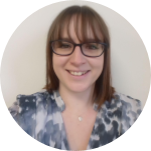 Laura Stephens, Learning Support Subject Leader at Barton Peveril Sixth Form College
Laura supports students to embrace their use of assistive technology to reduce barriers to learning and empower them to be independent during their college studies and beyond. She formed and works with the department's team of student technology advocates who educate both students and staff on how to get the most from assistive technology. She has been part of expert panel discussions at BETT 2020 and BETTFest 2021 on Digital Inclusion, and won the Silver Award for Pearson Digital Innovator of the Year in 2020.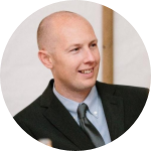 Chris Collier, DSA Needs Assessor and Assistive Technology Consultant
Chris has worked in the Disabled Students' Allowance sector for more than twelve years in needs assessments and the provision of Assistive Technology and non-medical help. Chris has been a council member of the British Assistive Technology Association (BATA) and is the former vice-chair of the Association of Non-Medical Help Providers.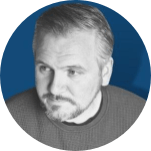 Stuart Marsden, Interim Head of DSA at The Texthelp Group
Stuart is Product Manager at Claro Software and Interim Head of DSA for the Texthelp Group. He has a background of two decades in innovation and design in assistive technology, healthcare and medical devices, and is a Chartered Engineer and member of the Institution of Mechanical Engineers and the Institution of Engineering and Technology. You'll see him demonstrating Writing Helper, an innovative product that reduces stress and overwhelm for students composing academic writing.
Bryony Gray, Student
Bryony is currently a student at Barton Peveril Sixth Form College, studying A-Level Biology, Chemistry and History. Bryony has Autism, and through the college she has access to Read&Write to support her learning.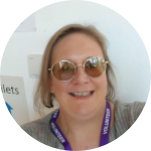 Suzy Taylor, Neurodifferent Consultant
Suzy is a highly engaged individual committed to promoting the rights, freedoms and dignity of people with learning differences. She is experienced in counselling, events, assistive technology and is a volunteer with Dyslexia Scotland. Suzy runs her own blog, 'Dyslexia Tips', covering the experiences of individuals with learning differences. Suzy is also an undergraduate with the Open University, studying for a Bachelor of Arts in Criminology. She is shortly about to start work as a consultant with Lexxic, aiding with workplace assessments and one to one tutoring sessions.
James Whitewood, Student
James is currently studying A-Level English Literature, English Language and History at Barton Peveril Sixth Form College. James has Cerebral Palsy which affects his motor skills and uses Assistive Technology including Read&Write, OrbitNote, Todoist and Adapt to make learning more accessible.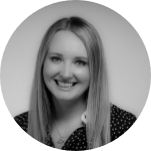 Lynsey Redpath, Campaign Marketing Manager at Texthelp
Lynsey graduated with a first class masters from Heriot-Watt University, having accessed support through the Disabled Students' Allowance during her studies. Lynsey is now a professional marketer with a passion to banish the stigma of living with dyslexia. In her role at Texthelp she is responsible for all marketing for the Texthelp Group and driving awareness of the choice the Group's range of products can offer disabled students.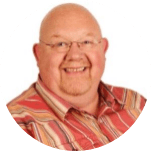 Bob Preston, Business Development Director at The Texthelp Group
Bob is a positive, personable chap, with almost 20 years experience within the Assistive Technology market. As Business Development Director at LexAble, it is Bob's responsibility to identify new opportunities and markets for the business to expand into. This suits him well as he is an innovative thinker and loves meeting new people on his travels around the country.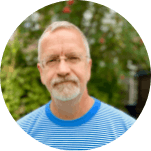 Roger Broadbent, Director at The Dyslexia Institute UK
The Dyslexia Institute UK is focused on supporting people with dyslexia. For the last 2 years the Dyslexia Institute hosted an international dyslexia conference, the latest being Rebel Voices. As Director, Roger tries to encourage improvements in education and employment. His most recent piece of work was to interview a number of dyslexic MPs.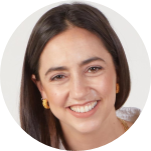 Louisa Rose, CEO of Beyond
Louisa Rose is CEO of Beyond and the founder of Now and Beyond, the UK's only national mental health and wellbeing festival for the educational community. Louisa's career began in social media consultancy for more than a decade before moving into the mental health sector. She is particularly interested in reinforcing healthy social media habits for young people. Louisa is diagnosed with depression, anxiety, Tourettes and OCD and publicly reflects on her personal mental health journey. Louisa is married and a mother of two young boys.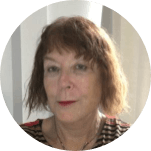 Sal McKeown, Teaching Times Commissioning Editor
A former lecturer in FE, Sal has worked on technology projects to support young people with dyslexia, autism, physical disabilities and mental health conditions. Her specialisms include education, computing and disabilities. She won a journalism award for her work on epilepsy and now writes features, columns, reviews, blog posts and parenting articles for a range of publications and websites. Sal currently commissions for Digital Learning magazine at Teaching Times.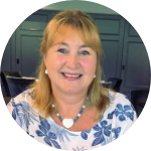 Mandy Whalley, Creative Director of Empowerment Passport Ltd
Mandy is an experienced state registered Occupational Therapist with the lived experience of dyslexia, and family members with ADHD and ASD. Passionate about supporting people with any disability in education or employment, Mandy has developed particular expertise in supporting people to manage long-term health conditions in work and has a particular interest in supporting people with dyslexia, dyspraxia, ADHD, ASD and other hidden and neurodiverse conditions in the workplace.