11 ways to make content more accessible and inclusive
(14th June 2022) -

Guest blog: Terkel
What is one way that you can improve digital content so it can be understood by all audiences?
We asked accessibility leaders and Chief Marketing Officers this question for their best ideas. From integrating validated accessibility features to paying attention to the overall design, there are several ways to make your digital content more inclusive and appealing to all users. Here are 11 ways for improving digital content to reach all audiences.

Discover more with Texthelp's Digital Accessibility Guide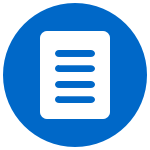 In this guide, Texthelp share practical advice to creating accessible digital content and inclusive online experiences.
Explore chapters including:
Website accessibility: What it is. What the guidelines are. What legislation exists.
Accessible user experience and design
Understanding inclusive marketing and how you can get it right