A Year (and a bit) with Assistive Technology
(10th July 2019) -

Deanna Toxopeus, Itinerant Teacher of Assistive Technology, OCDSB
This is a guest blog post from Deanna Toxopeus, an Itinerant Teacher of Assistive Technology at Ottawa Carleton District School Board. The original can be found on Deanna's personal blog: Muffins and Shenanigans.
A little over a year ago my son was diagnosed with as being gifted, with a learning disability. Specifically, he struggled with short term memory.  And, like many people with LD, organization is a challenge. I joke that God doesn't even know where the papers my son is supposed to bring home from school have gone.  I then comment that apples don't fall far from trees, as I am also gifted LD, although my LD is in spelling.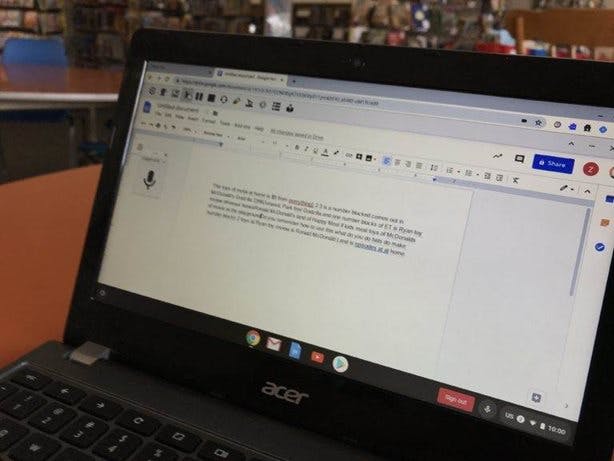 It was at this point my son was assigned a Chromebook as part of my province's Assistive Technology program. He uses it to help alleviate the exhaustion that comes with writing. A side effect is that there are no more assignments on paper; everything is managed through Google Drive.
At this point, I need to point out that technology is not a panacea. My son experienced some growing pains as he and his teachers adapted to the new realities of what assistive technology could do. My son would use tools like Read&Write to read the French news stories that were his homework to him when he was tired. He would use the Talk&Type feature in Read&Write to dictate when his hands were tired.  I even saw him using my personal favourite, EquatIO, to do some multiplication work for math without me suggesting it!
Slowly, but surely, there were improvements.  By the middle of this school year, I was stopped by his Math and English teacher who told me that while she knew I was concerned about my son's organizational skills, he was one of the best in the class about handing in his work. She commented that he always got his Chromebook out without prompting and got to work. There were minimal problems with inappropriate use.  A few weeks later, the school's special education specialist mentioned how amazing my son was with his assistive technology. She suggested we make a video starring my son as he was a textbook example of why this program is important.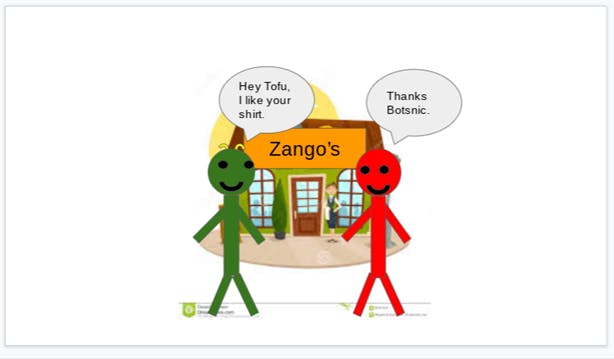 It hasn't been all sunshine and rainbows. My son fell into the trap at one point of trying to game the system with "find" and then "copy and paste" to answer comprehension questions. There have been a couple of supply and student teachers who have refused him the use of the Chromebook because they lack the understanding that it is an accommodation on his IEP and, therefore, a legal requirement. And there are still nights when my son is mentally exhausted from coping with his LD all day and homework time ends early with tears.
But there has been an improvement – My son even sees it. We discussed how he was doing as part of the preparation for this post.  He acknowledges that Assistive Technology has helped him improve academically. He also finds school easier than he did in the past. Like most students who use Assistive Technology, he rarely uses all of the features of the program he is using. Instead, he picks and chooses the tools that are appropriate for the task. And for how he is coping with the LD at that time.
As a parent, I see my son's self-advocacy improving. He will speak up more often when he is struggling or when he meets the new adult in the classroom who doesn't understand Assistive Technology. My son will also, matter of factly, tell his peers that he has a Learning Disability, something that all of us with LD need to start doing to begin removing the stigma and ignorance that surrounds that diagnosis.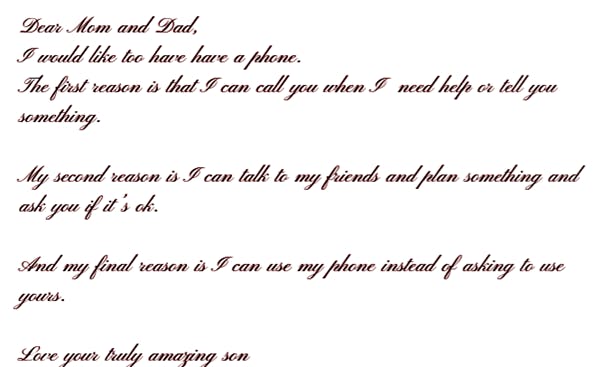 As a teacher, I also see the unintended benefits of my son's teachers adapting and accommodating for my son's use of Assistive Technology.  I have anecdotally heard from other parents in the class that their children also used things like Read&Write at home to listen to their French homework. They appreciate the use of Google Classroom for their children to access the work.
Overall, our family's journey on this AT/LD road has been a positive one. There is still further to go, as technology and software are always improving and my son's skills are always growing. But I would encourage any teacher thinking about starting to use Assistive Technology in their classroom to do so. The same for any parent hesitating to sign the form – My son concurs. When I asked what he would say to parents, students or teachers who were considering using Assistive Technology, his answer was "Do it! No, seriously, do it."