Celebrating National Thank A Teacher Day Remotely
(1st May 2020) -

The Texthelp Team
---
Schools are closed, classrooms are empty and teachers are connecting with students virtually. But this won't stop parents, schools & students from celebrating National Thank A Teacher Day on 20th of May to thank teachers for everything they do in supporting student learning, especially as they are working hard to ensure teaching continues remotely. 
We know it might be difficult not being able to show your thanks in person this year, so we've put together some of the best ways to thank your teacher remotely. 
Put a sign in your front lawn or window
This is an easy way to get involved and show the whole neighborhood that you're grateful for your teacher. Feel free to get creative or download one of our templates to color & share.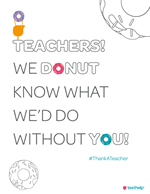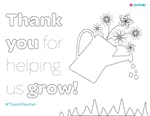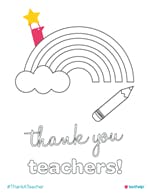 Send a 'thank you' card
Send your teacher a card with all the reasons why you appreciate them and show off your writing skills at the same time. Use our template to get started and then either send it to your teacher directly or upload it to your digital classroom environment.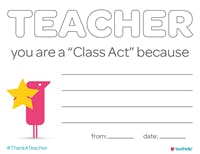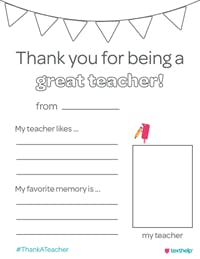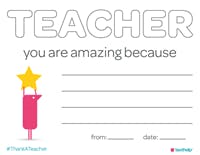 Honk for your teacher
Arrange a date and time with your classmates to "honk for your teacher" and surprise them with a drive by caravan.  
Gift your teacher some down time 
You can't go wrong with digital gift cards and here are some unique ways to think outside the box: take your teacher to the movies with a free movie on Amazon Prime, support a local restaurant or subscribe to a service like Teacher's Black Box or Teacher's Crate. 
Create a personal video message
If you haven't been able to arrange a gift don't worry, record a short video message for your teacher instead. They will really appreciate the thought & effort and parents can join in too! Here's a video that our Texthelpers created to give you some inspiration:

Award your teacher with a digital certificate or sticker
Download our certificate template and award it to your teacher in recognition of some of their best traits. Or why not switch roles and send your teacher one of our digital stickers for all their hard work: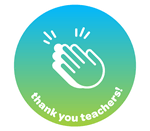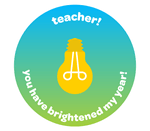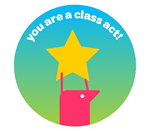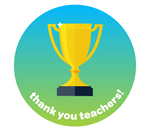 ----------------------------------
We'd love to know if you try out any of these ideas, leave a comment below or share your finished masterpieces with us on Twitter @texthelp or on our Facebook page.