Digital accessibility and what it means for your organization
(26th August 2021) -

Guest blog: Central Digital and Data Office - Cabinet Office
Accessibility means meeting everyone's needs all of the time, not settling for meeting some people's needs, some of the time. It means ensuring services, information and content can be used and understood by the widest possible audience. 
Digital accessibility and public sector bodies
As a governing body for accessibility, one of our priorities is leveling up the accessibility of digital public services in order to uphold the sixth Government Design Principle, "This is for everyone", which means:
"Everything we build should be as inclusive, legible and readable as possible. If we have to sacrifice elegance - so be it. We're building for needs, not audiences. We're designing for the whole country, not just the ones who are used to using the web. The people who most need our services are often the people who find them hardest to use. Let's think about those people from the start."
In 2018, the government introduced new Accessibility Regulations to help make that happen, and improve the accessibility of digital public services across the board.
The "Public Sector Bodies (Websites and Mobile Applications) (No.2) Accessibility Regulations" (to give them their full name) required all public sector body websites to meet the Web Content Accessibility Guidelines (WCAG) 2.1 to level AA, and have published an accessibility statement by 23 September 2020. By June 2021, there was also a deadline for public sector mobile apps to be accessible too.
Make things accessible, it makes things better
The law is the law, and it's certainly important. But sometimes people approach accessibility from the perspective of achieving a certain set of criteria just to 'pass' a standard, and that sort of misses the point.
In short, making things accessible makes things better for everyone. Accessible services reduce friction for the user and help improve the relationship between the citizen and the state. Accessible public sector communications help people to understand vital information that has implications for their health, livelihoods, rights and more.
About the authors
This blog was written by Richard Morton, Head of Accessibility for Government at Central Digital and Data Office, and Louise Harris, Head of Creative and Channels at GDS.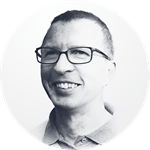 Richard Morton, Head of Accessibility, Central Digital and Data Office (CDDO)
Richard Morton is Head of Accessibility for Government at Central Digital and Data Office. He focuses on building accessibility capability of central government and the wider public sector through Accessibility Empathy Lab sessions, clinics, training and testing, and the cross government accessibility communities.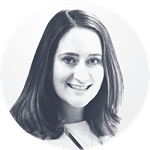 Louise Harris, Creative and Channels Team Leader, GDS
Louise Harris is an experienced communications professional with more than a decade of digital expertise built working across the public and private sector. She leads the Government Digital Service's (GDS) multidisciplinary Creative and Channels team, and provides expert advice on the use of digital channels within GDS and wider government - with a particular focus on accessible communication best practice.