The Conferences You'll Want to Keep an Eye On in 2018
(3rd January 2018) -

Deena Kimmel, Marketing Specialist
Happy New Year everyone! We hope 2018 is off to a great start.
We wanted to do our part to get the new year started by sharing some of the edtech conferences we think you'll want to keep an eye on in 2018. Whether you're able to attend in person or simply follow along on social media, these are the events that are sure to educate and inspire educators in 2018.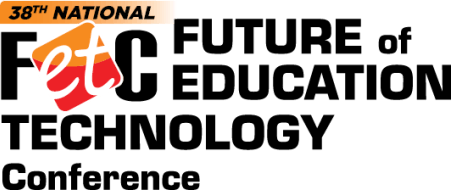 The Future of Education Technology Conference (FETC) is the first major conference of 2018, and will be held in Orlando, Florida from January 23 - 26. In it's 38th year, FETC brings together thousands of educators from the around the world for an "intensive, highly collaborative exploration of new technologies, best practices and pressing issues."
We'll be participating in the event this year, as we have for the last couple of years, both as speakers and exhibitors. John McGowan, EquatIO Product Manager, will be running a Learning Lab entitled "UDL Math and Science to Empower and Engage Your Students." In his session, John will detail how you can engage and empower students in math and science through digital notation and leveraging technology in the classroom. So be sure to check it out.
Our Texthelpers will also be at Booth #1044 for the entirety of the event and would love to meet up with you to discuss edtech, personalize learning, digital math, literacy solutions, and more!
Can't attend? Follow along on Twitter with the conference hashtag: #FETC

Hot on the heels of FETC, our UK contingent will be off to BETT in the London ExCeL, January 24 - 27. BETT is an annual innovative learning technology event, which gives educators the opportunity to check out the latest education technology and hear from industry experts from around the world. We've been exhibiting at BETT for many years, and with over 35,000 people attending each year, it's one of the world's largest education shows.
This year, we'll be exhibiting at booth C141. BETT is free to attend so make sure to register soon. Once you've got your badge, drop by our stand to experience some of the great speakers who will be hosting short 15 minute sessions on everything from "Enhancing Learning Through Differentiated Instruction" to "Top tips to help teachers save time in the classroom." We've got over twenty sessions across the four days so you won't miss out.
Can't attend? Follow along on Twitter with the conference hashtag: #BETT2018

The Assistive Technology Industry Association (ATIA) annual conference is unique among this list, as its focus is specifically on assistive technology as opposed to general education technology. The conference, taking place in Orlando, Florida from January 31 - February 3, is an incredible opportunity for the AT community to come together to "network, learn and share."
Texthelp has TWO sessions at this year's conference. Jason Carroll, Global Product Manager, will be leading a session called, "Got PDFs? Check Out Texthelp's New Collaborative PDF Reader." Our second session, which is being hosted by Jeff Levinson, Territory Sales Director, is all about "Accessibility and UDL in a Collaborative Math Classroom."
We'll also have our wonderful group of Texthelpers stationed at Booth #506 throughout the conference. They'll be more than willing to discuss our suite of assistive technology, including Read&Write and EquatIO!
Can't attend? Follow along on Twitter with conference hashtag: #ATIA18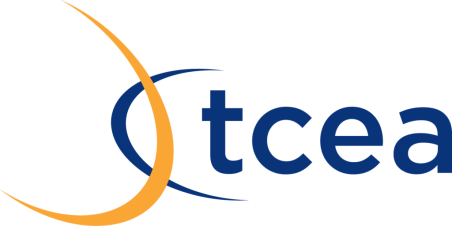 The fun doesn't stop in January! The Texas Computer Education Association (TCEA) Convention and Exposition will be taking place from February 5 - 9 in Austin, Texas. TCEA has over 1,000 sessions and workshops "for educators to learn best practices for integrating technology into their schools, classrooms, and libraries."
Two of those sessions will be led by John McGowan, EquatIO Product Manager, along with some awesome friends of Texthelp: Efren Rodriguez and Alice Keeler. John and Efren will be hosting a session entitled "Making Science Digital with Google Workspace for Education and Classroom," and John and Alice will be having a discussion about "Math in the Google Workspace for Education and Google Classroom."
A group of Texthelpers will also be at Booth #1617 over the course of the conference to answer any questions you may have about our products, edtech, personalized learning, and more!
Can't attend? Follow along on Twitter with the conference hashtag: #TCEA18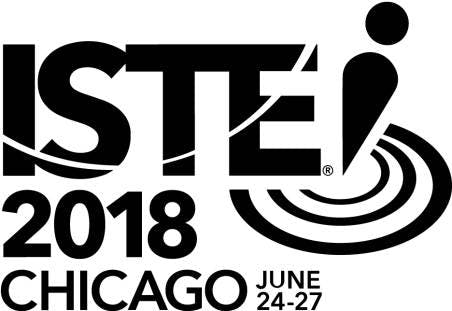 Later in 2018, the International Society for Technology in Education (ISTE) Conference & Expo will be taking place in Chicago, Illinois. From June 24 - 27, over 16,000 attendees will come together to "engage in hands-on learning, exchange ideas and network with like-minded thinkers seeking to transform learning and teaching."
Though it's a little too early to provide any of the details, you can guarantee we'll have a group of Texthelpers on the ISTE floor. Keep an eye on our blog or follow us on Twitter to receive updates as the conference gets closer.
Can't attend? Follow along on Twitter with the conference hashtag: #ISTE18 or #NOTATISTE18

If your school is using Google Workspace for Education, we'd also highly recommend attending an EdTechTeam Summit featuring Google for Education. 'Google Summits' are typically weekend-long events, which take place at schools already successfully implementing Google Workspace for Education. There are over 100 Google Summits scheduled across the globe for 2018 and new dates/locations are always being added. We're a platinum sponsor of these events and try to exhibit at as many as possible through the year, so hopefully we'll get to meet you at some of these. You can learn more about Google Summits and find one near you at https://www.edtechteam.com/events/.
We're attending lots of other national events throughout the year, including:
21CL Hong Kong - Hong Kong, January 17 - 20
EdTechReview Summit & Expo - New Delhi, India, February 2 - 3
GESS Dubai - Dubai, February 27 - March 1
Bett Brazil - Sao Paulo, May 8 - 11
CSUN Assistive Technology Conference - San Diego, California, March 19 - 23
EduTECH Australia - Sydney, June 6 - 8
AHEAD 2018 Conference - Albuquerque, New Mexico, July 16 - 21
Closing the Gap - Prior Lake, Minnesota - September 26 - 28
Although not an extensive list, hopefully this gives you a few ideas of what events are coming up and where you can go throughout 2018 to gain some new inspiration and skills. Enjoy!