Enable Accessibility in Locked Mode in Quizzes in Google Forms with Read&Write and EquatIO
(16th May 2019) -

Jason Carroll, Global Product Manager
In case you missed it, to celebrate Global Accessibility Awareness Day, Google announced several new updates to promote digital accessibility and inclusion for students with learning disabilities. In particular, they highlighted new partnerships for locked mode in Quizzes in Google Forms. Locked mode was beta released in the Fall of last year, allowing teachers to create Quizzes without the worry of students being able to search the web. 
But what about students who need additional support for reading, writing and math during assessments? That's where Read&Write for Google Chrome[TM] and EquatIO for Google[®]come in! Both Read&Write and EquatIO are now available for use while in locked mode.
Read on to learn more.
What's locked mode and how does it work?
Google launched locked mode in beta back in the Fall as a way to secure Quizzes created in Google Forms. With locked mode turned on, a teacher can "lock" a Form so that students on managed Chromebooks cannot navigate away from the quiz until they submit their work. Those who have access can enable locked mode by simply toggling it on in the Quizzes tab under Settings.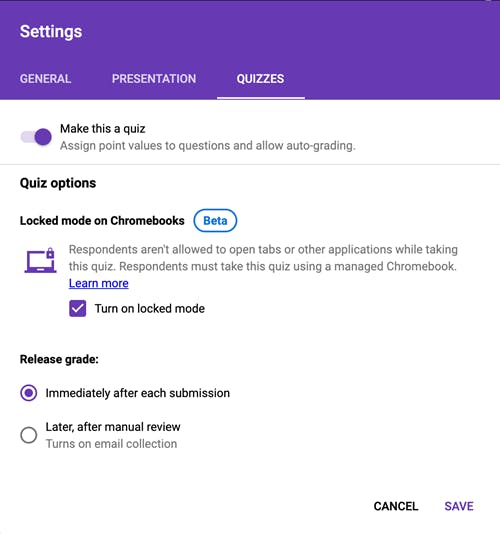 How can I use Read&Write in locked mode?
Students wishing to use Read&Write while in locked mode simply need to launch Read&Write before entering the locked Google Form.
Premium users will have access to the most common accessibility and productivity tools such as Text to Speech, Word Prediction and Talk&Type dictation. Some features, such as the ability to collect highlights, build vocabulary lists, and web search, will be disabled due to the nature of locked mode.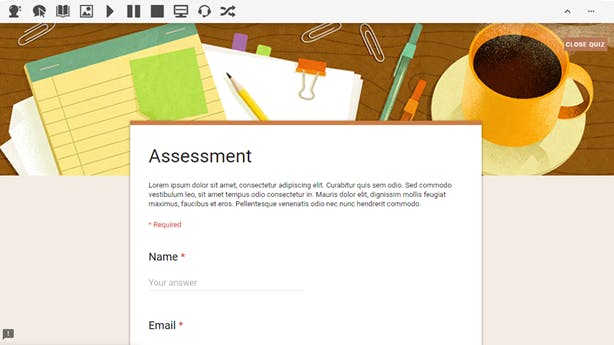 For a complete list of what's available, check out our Read&Write Quick Reference Guide for Google Forms in locked mode.
What about EquatIO?
Similar to how EquatIO currently works in Google Forms, premium users of EquatIO will still see the blue EquatIO icon next to the response fields when in locked mode.
Common tools like the equation editor, graph editor, handwriting recognition, and speech input will all be available to help students create and input digital math. Similar to Read&Write, some features like the EquatIO mathspace integration and Screenshot Reader will not be available while in locked mode.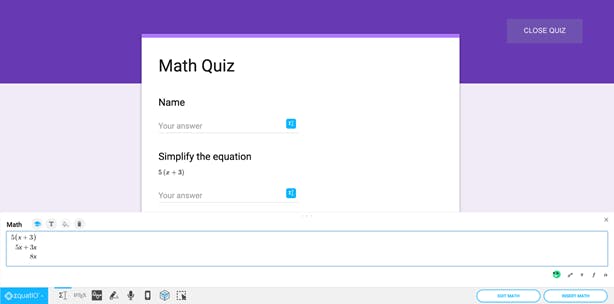 For a complete list of what's available, check out our EquatIO Quick Reference Guide for Google Forms in locked mode.
Dedication to accessibility
Locked mode for Quizzes in Google Forms not only helps students stay focused during assessments by eliminating distractions, but with the integration of Read&Write and EquatIO, it also gives them the accessibility tools they need to succeed. We are excited to be able to continue to provide all students with the supports they rely on daily to meet their full potential.