Future Building in Education: Key Takeaways
(3rd June 2022) -

Gayle Baird
We hope you were able to join us for our first online event that was dedicated to education in Australia and New Zealand. We had so much to talk about on the day, and it was great to see so many leading education experts come together to share their thoughts. We had a jam-packed line up with sessions covering literacy, STEM and much more. If you missed the event you can catch it on demand - check out the links at the end of this blog. 

Diversity is Normal
There's more than 7 billion people in the world, and around 15% of those people need extra support to complete tasks that are important to them. That's a lot of people who need varying degrees of help to succeed - and it's no different in schools. We know that teachers come across a wide variety of students, with a range of needs and requirements.
Wellbeing is a shared responsibility
A big part of supporting our student population is looking out for student wellbeing. As Dr. Helen Street shared during her session on wellbeing. "Schools are not wholly responsible for the mental health of the students in their care, but they are in a position to support mental health". 
Dr Street shared some examples of programmes that have been created to support wellbeing in schools, but who fell short of meeting goals. Helen has an explanation as to why some well-intentioned programmes might not work. They didn't represent the reality of day-to-day life for the young people they hoped to help. Any ideas to support wellbeing need to be based on the reality of young peoples' lives today. This idea links with other areas of the curriculum, where it's important that students see themselves reflected in the content. 
You need to see it, to be it
One of the most important areas where students need to see themselves reflected in the subject topics is STEM. During our STEM session Leanne Roberston from the Girls in Stem Toolkit (GiST) said "You often hear it said, if you can't see it - you can't be it". We need to look at the diversity of examples we use, and people we talk about in class. 
Allan Dougan from the Australian Association of Maths Teachers (AAMT) added that children need to see their potential in STEM subjects, and how they relate to real life. As Fiona Thomas said "It's all about that practical importance, how do we make maths relevant to the full range of students?"
Many skills that are taught in school stay with us as we grow. Allan said "We want all children to be really effective problem solvers when they leave formal mathematics education, as that's what we need here in Australia". Learning to tackle problems, take risks, experiment and find solutions are skills that we need as a society.  
To listen to this session in full visit Future Building in Education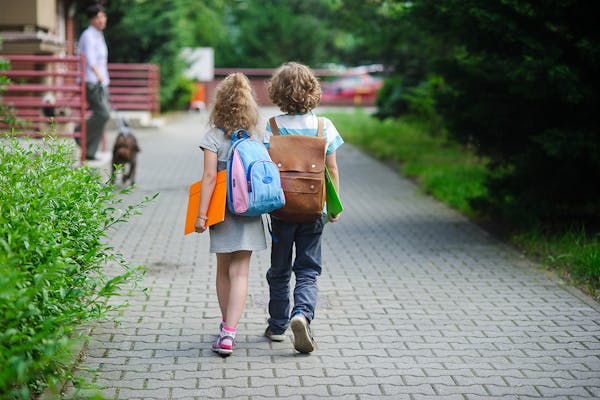 Literacy is key
The key to unlocking learning potential in STEM and, we could argue, every other subject is literacy. Certainly that's what Mary-Ruth Mendel suggested during her session on literacy.
"I feel that we would all agree that literacy is freedom to thrive". There's a link between low literacy skills in younger years and a lack of access to learning in later years. 
"Robust development of speaking, listening, reading, writing, and comprehension skills in the years before school begins are the bedrock upon which all the future education builds. Access and engagement with the curriculum content relies on the student's language and literacy capacity. Low language and literacy, low access. High language and literacy, high access"
So you can see how important it is to find and address any issues in the early years of a child's education. It's not just down to the teachers to fix this problem, Mary-Ruth shared an example of a project, completed by the Australian Literacy and Numeracy Foundation, where the whole community around children was mobilised and equipped with the knowledge they needed to support literacy. 
Diversify your delivery
During our session on Universal Design for Learning (UDL), one of our panellists Brett Salakas said: 
"As soon as you diversify your delivery and the way that students are able to get their information, what you then find is the way that they demonstrate their information, their understanding, their learning, suddenly diversifies, tenfold. And that's the big winner." 
UDL is a framework that gives all students the opportunity to succeed, whatever that looks like for them. As we continue to move towards a model of Universally Designed Learning, we're allowing students to learn and share information in novel ways, and helping them link their learning to their experiences, past and future. As Greg Alchin puts it;
 "I might need to learn differently, because I've got dyslexia or I've got ADHD or I've got low vision. But I can be a successful lifelong learner. I can be what I want to be, because the system is supporting me to do that, to be my best." UDL allows us to say, every child will achieve, not can achieve, but will achieve"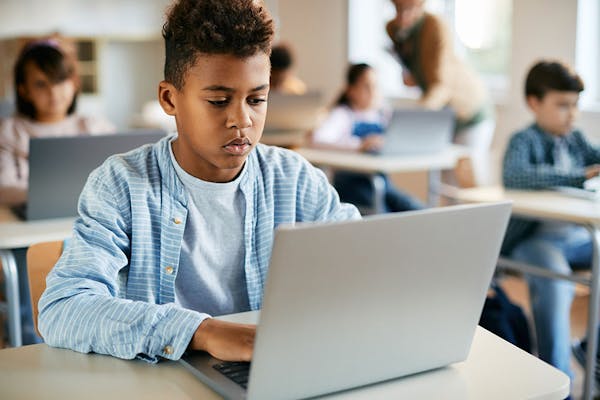 Blended bonus 
Our final session of the day covered the topic of blended learning, the panel included representatives from primary education right through to university. Our guests shared their blended learning experiences (from both a parent and an educator perspective), plus effective teaching and learning methods they've developed. Here are some top tips for you to take away:
Blended learning lets students personalise their learning experience. They can have background noise or total silence. They can sit still or move around - whatever suits.

Students have access to a range of digital tools and the flexibility to choose which one they use. 

You need to make sure you provide instructions in accessible ways. A quick video can really help students who prefer visual learning. 

It doesn't need to be perfect. Students won't expect perfectly edited and produced videos. We also need to acknowledge that teachers will have a range of skills in this area, and might need support. 

Find ways to aid isolation, such as a class blog where students can share pictures or videos of what they are doing. A programme like SeeSaw is fully moderated by teaching staff for safety.

The switch between in classroom learning and learning online needs to be "easy, comfortable and consistent". 

You can use multiple ways of providing feedback - even a quick voice note will give kids feedback and they'll appreciate the personal touch. 

This session was full of practical ideas that you can try in your school. You can listen to the whole session on demand, using the link below. 
Future Building in Education covered a lot of content on the day, both theoretical and practical - we hope there was something for everyone. There's more information than can be taken in during one sitting, so dip in and out of the videos as you choose. It's all available on demand, so you can watch at a time that suits you.