Get a Piece of our Pi Day EquatIO Activities
(10th March 2020) -

Louis Shanafelt, EquatIO Product Manager
March 14th is just around the corner, which means it's time for some new EquatIO Activities to celebrate the most wonderful day of the year: Pi Day!
With EquatIO mathspace's new sharing and saving functionality, it's now even easier for you to copy and save our Pi Day activities to your EquatIO mathspace dashboard for use with your classes. 
So, without further ado, here are some quick and easy ways to celebrate Pi Day with EquatIO!
Pizza Pi
You can't celebrate Pi Day without some good, old-fashioned pizza pie. Have your students practice finding the area, circumference, and diameter with this EquatIO mathspace.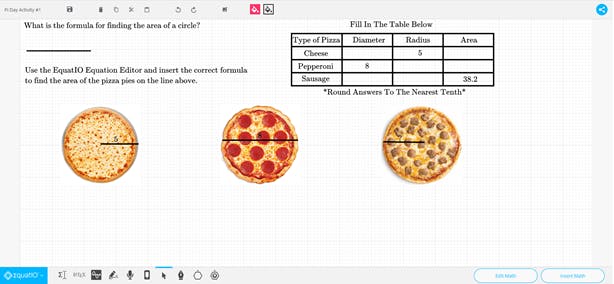 Dessert Pi
If you and your students have more of a sweet tooth than a savory, we've got the same Pi Day activity as above, but this time with dessert pies! Check out the mathspace here.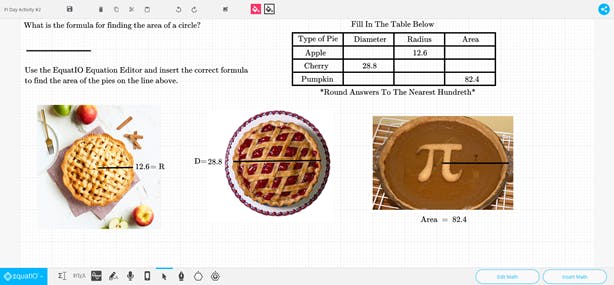 Finding Pi
Looking for a Pi Day activity that combines the real world with the digital world? Look no further than our Finding Pi activity, which asks students to find, measure, and collect data on classroom objects.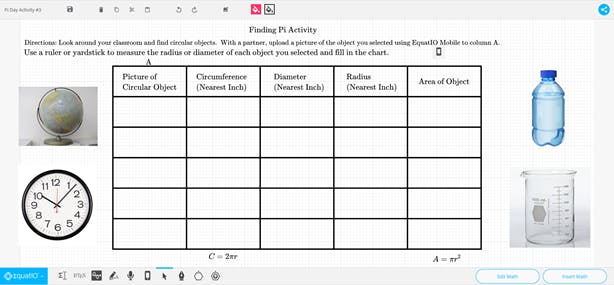 Counting Pi
Last but not least, explore the wonder of the number Pi through the use of EquatIO mathspace's Counting Rods. Have students find patterns, anomalies, etc. in this fascinating number.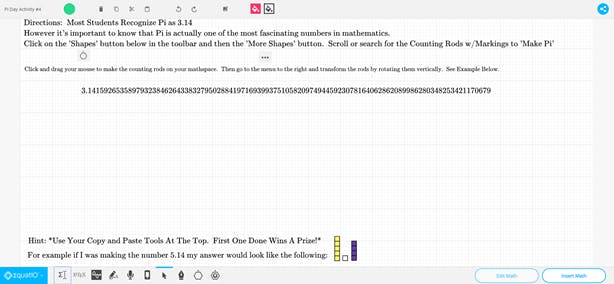 We hope you and your students enjoy these Pi Day EquatIO activities. If you came up with your own EquatIO mathspace activities for Pi Day, we'd love to see them. Please share the links in the comments below or post them on Twitter and tag @Texthelp. Thanks!