Read&Write for iPad Now Available in French
(8th December 2015) -

Kathleen Colburn
Read&Write for iPad provides support tools like text to speech, word prediction, dictionaries and more, built right into an iPad keyboard and a web toolbar for Safari. And Texthelp is excited to announce that Read&Write for iPad is now available in French! 
This is especially good news for our friends in Canada, where French is an official language that's used heavily (and often exclusively!) in many classrooms throughout the country. Read on to learn more and check out some screenshots.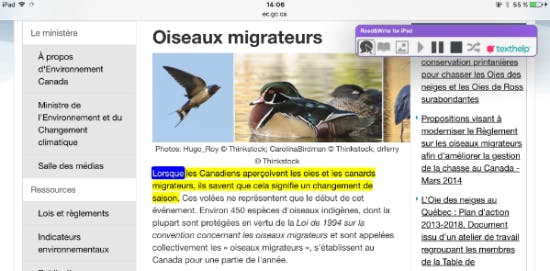 Read&Write for iPad allows users to get the reading and writing supports they need when typing in documents or email, reading the web, filling out online forms, and more. Now users can hear French text read aloud in a document or webpage, write in French with the help of word prediction, or get support for French vocabulary with a dictionary and picture dictionary.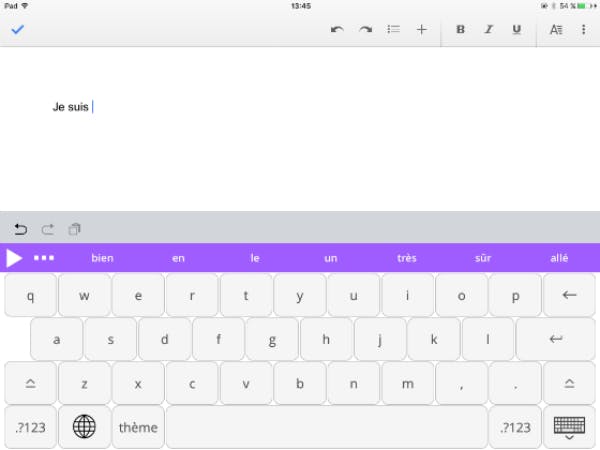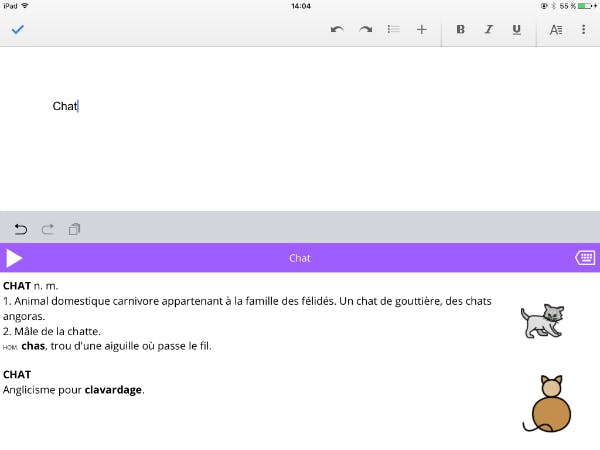 With this update, Read&Write will automatically work in French based on the language setting on your iPad. So if your language is set to French, you'll get Read&Write in French. This is great for bilingual or French-speaking students, and even students learning French as a second language. 
Make sure you've updated your Read&Write for iPad app in the App Store on your device, and you'll be all set to get this latest version. 
If you haven't installed Read&Write for iPad yet, get it for free in the App store now. Try all the premium features free for 30 days, and use text to speech free forever. You can also purchase the app, or register for premium access if you're an eligible Read&Write for Windows, Mac or Google user already. And as always, let us know what you think!