SHRM19: I look forward to work because…
(26th June 2019) -

Keri McWilliams, Content Specialist
Did you attend SHRM this year? Read more about our research and key takeaways in our wrap up blog.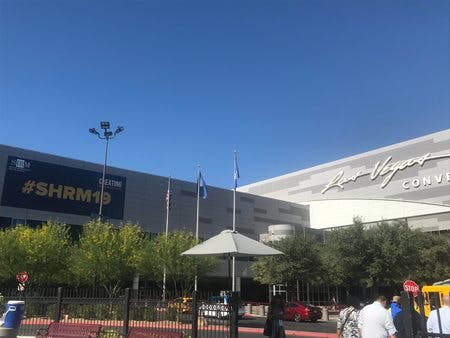 If you had the privilege to be in Las Vegas for SHRM 2019, I am sure you would agree that the sheer scale of the event, the quality of speakers and fantastic location will make it one that will be hard to forget. 
We were delighted to host a booth in the exhibition area, and we had great conversations with many HR Professionals in various industries, sharing their accessibility/ diversity challenges and requirements.
Talking with the people in the know
We also took the opportunity to carry out some research, into priorities within the HR Profession. You may have spotted me walking around the hall sparking up conversations with many delegates. If you were one of the individuals I spoke to, thank you for your time and valuable insights. 
The question I asked during my walkabouts was...if you had to pick one, which would you prioritize - Accessibility Compliance, Diversity and Inclusion or Employee Productivity.
The clear priority for many of your peers with 47.7% is employee productivity. Followed by diversity and inclusion with 34.1% and accessibility compliance with 18.2%. It is important to note that for different industries, there was a pattern in terms of focus. 
Many delegates within the manufacturing industry selected employee productivity due to the business needs and output demands from those companies. Similar with healthcare, it is crucial to have perfect productivity to ensure healthcare is efficient and delivered quickly to those who need it.
For those that selected Diversity and Inclusion, the main reason why they choose this was because they mentioned that it was evident that their own organization lacked diversity and they knew they needed to make improvements. A few individuals made it clear that diversity within CSuite needed to change and most managers at that level, needed to be educated further in order for recruitment practices to be transformed. 
Unsurprisingly, most individuals from government departments choose accessibility compliance.Those that didn't, knew they already had this area covered and so this wasn't a concern, or focus. 


Striving for greatness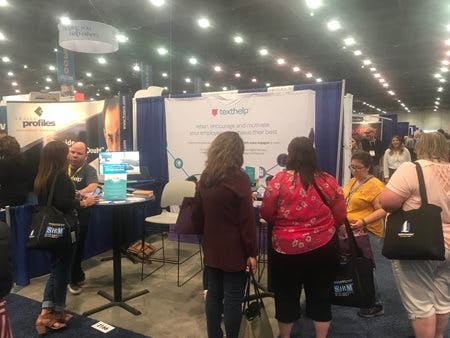 I also had the privilege to sit in on the great sessions on offer. And one in particular stood out. With one key question..why do you look forward to going to work each day? 
How would you answer? 
Rob Namba from ADP wants to elevate the talent experience by identifying employee vulnerabilities and using a certain level of fear and weakness to encourage, support and push that employee to go that bit further. To the benefit of the employee and the business. 
We couldn't agree more. Who doesn't want to strive for greatness, to make themselves better. 
And hopefully with the priorities of all HR Professionals attending SHRM this year, they may go back to their organisations to drive change and support existing and new employees. Be it through supports to encourage an individual to become more productive and more proud of their work. Or employing more diverse individuals with a host of new talent and skills, that later appreciates the open mindedness and encouragement from all levels of management. 
So, I will leave you with the opening question of the blog for you to answer. Why do you look forward to work? 
See you next year in San Diego.