Speakers Flexed their Flexibility Muscles at ISTE 2019
(1st July 2019) -

Deena Kimmel, Social Media & Community Manager
With ISTE 2019 come and gone, it's now time to reflect on what we learned and what takeaways we want to bring back to our communities.
The theme of this year's conference was "bold educators activate change". So in reflecting, I asked myself what I learned about bold educators. What do bold educators look like? What are their attributes? How do they impact their classrooms and students? Based on the sessions I attended, I kept coming back to one answer to all those questions: flexibility.
Keep reading to learn more.
Flexible Self
In order to activate change within their community, bold educators first and foremost have to be willing to activate change within themselves. At Tuesday's keynote, both Alicia Duell (Director of Technology and Information Services at Wheeling CCSD21) and Phil Hansen (Artist, Speaker, Author) spoke about experiences in their professional lives that encouraged them to embrace flexibility and pave new paths to success.
Alicia spoke about failure and the impact it had on her life. As she explained, we are conditioned to think of failure as a weakness. But, failure is part of the shared human experience. And if we talk about it, we can actually turn failure into a positive educational tool. By being flexible, Alicia was able to take a negative situation and turn it into a positive lesson that she has since shared with students, educators, and now ISTE attendees.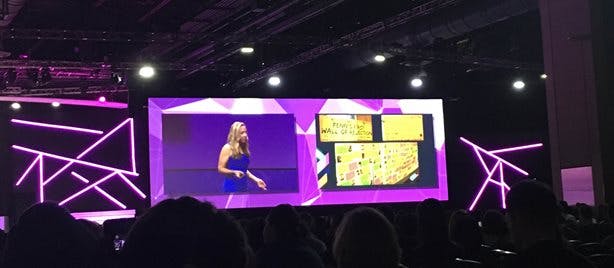 Similarly, Phil shared how a tremor in his hand almost stopped him from pursuing his passion as an artist. However, instead of quitting, he "embraced the shake". By being flexible, he owned his limitations, which ended up driving his creativity.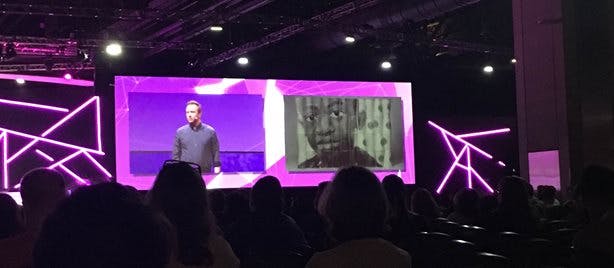 Flexible Learning Environment
Bold educators must also embrace flexibility when it comes to the learning environment. In Allison Posey's session on "Two Design Frameworks to Support Emotions and Learning", she explained a core concept of Universal Design for Learning (UDL): the burden of change.
Historically, the burden of change has been placed on the student, which means that if they were struggling, they would have to adapt to an inflexible learning environment. However, as UDL teaches, the burden of change should be placed on the design of the learning environment itself. The environment should be designed to be flexible, providing multiple means of representation, expression and engagement in order to remove barriers to learning for all learners.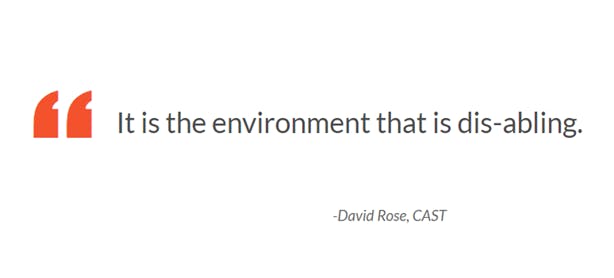 To go one step further, in her panel discussion on "Design Thinking and UDL: Connecting the Dots", Mindy Johnson suggested that teachers should include learners in their designs and co-design with them in order to create usable knowledge. To do this successfully, teachers need to be open to a flexible learning environment that can adjust with the recommendations and visions of their students.
Flexible Technology
Finally, bold educators need to choose education technology that has the flexibility to support all learners. In Mike Marotta's session, "Promote a UDL Learning Environment with Google Tools", he explained that "the power of Chrome is that it creates a flexible environment for students to learn." Thanks to Chrome's wide variety of built-in supports, as well as extensions like Read&Write and EquatIO, it is flexible enough to support an array of student needs across all areas of learning.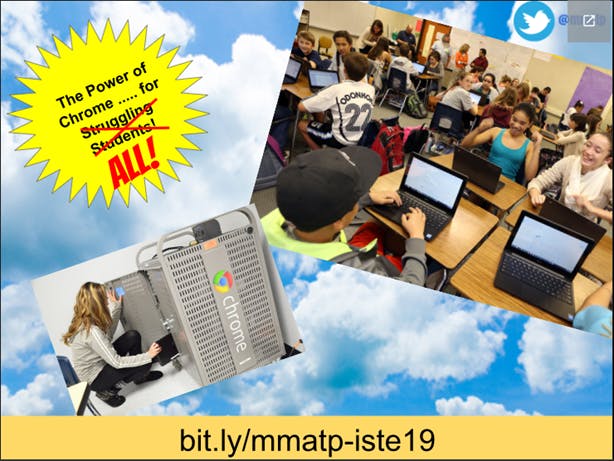 How will you embrace flexibility in order to become a bold educator who activates change? What were some of your other key takeaways from ISTE 2019? Share your thoughts below!