Technology & Pedagogy: Powering 21st Century Learning
(4th March 2019) -

Martin McKay

Technology and pedagogy might seem like a mouthful, but there's a reason the two are often spoken in the same breath. Historically seen as two separate yet complementary strands in teaching, the evolution of tech - as well as how classrooms have adapted to it - has allowed technology and pedagogy to become more closely aligned, ultimately offering greater possibilities for learning and academic outcomes.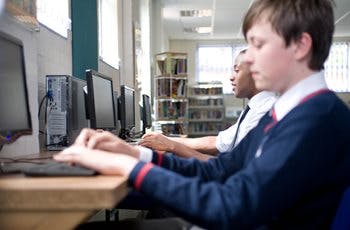 We're fortunate to live in an era when technology has swiftly evolved to enhance and achieve the foundations of education by providing dynamic opportunities for students to engage and interact with the learning process. Where traditionally teaching relied on pen and paper methods, more often educators can now utilise EdTech to expand and enrich instruction, allowing concepts to be brought to life through a wide variety of media, whether it's to explain geometric concepts, quadratic equations, scientific formulae, or even computer coding languages.
With such a wide variety of tools available, and with a broad scope of functionality and design, EdTech can bolster lesson delivery in different ways to effectively engage students and encourage them to enjoy subject exploration on their own, while supporting the individual strategies of educators. Take text-to-speech as an example. A simple concept, but one that allows students to identify problem words or sentences, hear them read aloud, and help them to build oral fluency and contextual understanding.
Building on that train of thought (and practise), the capability to change things like pace, voice, language, and tone puts personal learning firmly in the hands of the student. Though guided by the educator, diverse outcomes are easily achieved when these tools are used - learners can access content at the appropriate level, disseminate information in their own chosen way, and begin to develop a way of thinking and working. These outcomes, of course, seem enormous, but in reality they're obtained in small steps every day, and are so much more achievable when a learner grows confident in the knowledge that they have support tools at their fingertips.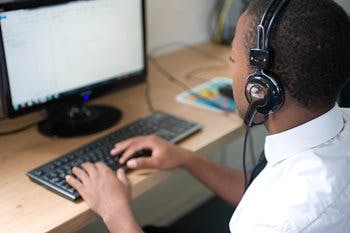 Our own Read&Write offers a comprehensive toolbar containing all of these tools in one place, and enables vocabulary development, contextual comprehension, as well as grammar and punctuation. But there are a world of different technologies out there that can support students in different ways.
We've also been developing our maths & STEM software tool EquatIO, to offer classrooms an accessible, intuitive, and fun way of exploring these subjects beyond the restrictions of the blackboard. EquatIO gives students and teachers the ability to type, hand-write, or dictate any expression, with no tricky coding or maths languages to master. There's a huge library of predictive, ready-made expressions to save time - from simple formulas to complex functions.
Educators don't necessarily need to design learning strategies around these tools - it's about providing opportunities for students to use them when and where appropriate. EdTech isn't about replacing teachers and traditional notions of teaching, it's about bolstering the excellent job that each and every teacher does. 
What's more, in today's rapidly advancing technological climate, there's a need to prepare students for the world beyond education. Whilst every student may not be coding in their career, they will no doubt be interacting with at least one piece of technology on a daily basis. Students who come at technology with an open mind will excel in education and also beyond, into the workplace, because we can be certain of one thing; the technological landscape is going to change unbelievably in the next ten years.
Texthelp's Read&Write and EquatIO are absolutely free for teachers. Visit our Free for Teachers page to register, and give them a go for yourself.
If you've already tried our Free for Teachers products, you may find these free digital maths webinars useful.