Celebrating National Thank a Teacher Day
(17th June 2021) -

The Texthelp Team
What a year it's been for teachers! Adapting to new ways of teaching, juggling work and family life, dealing with constant uncertainty... the past twelve months have been a steep learning curve for educators everywhere.
Wednesday 23rd June is National Thank a Teacher Day, and we think this is the perfect opportunity for students and parents to thank teachers for everything they do. We've put together some ideas for how you can thank your teacher, either remotely or in person.
Get colouring
This is a fun & easy way to get involved, and will bring some positivity into your teacher's classroom! Feel free to get creative or download one of our templates to colour & share.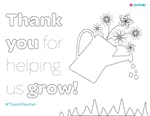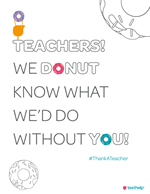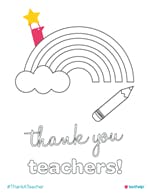 Send a 'thank you' card
Send your teacher a card with all the reasons why you appreciate them and show off your writing skills at the same time. Use our template to get started and then either send it to your teacher directly or upload it to your digital classroom environment.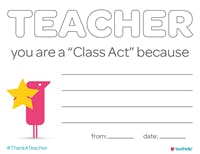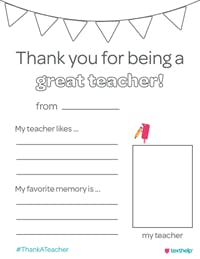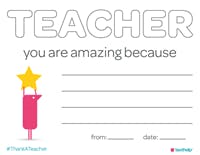 Gift your teacher some down time 
If you're thinking of gifting your teacher, here are some ideas they'll appreciate! Digital gift cards are a great option. You could take your teacher to the movies with a free movie on Amazon Prime, support a local restaurant, or subscribe to a service like Teacher's Black Box or Teacher's Crate. Think about what your teacher would enjoy.
Create a personal video message
If you haven't been able to arrange a gift, don't worry - you could record a short video message for your teacher instead. They will really appreciate the thought & effort, and parents can join in too! Here's a video that our Texthelpers created to give you some inspiration:

Award your teacher with a digital certificate or sticker
It's time for you to become a teacher for a day! Choose from our selection of digital stickers and award it to your teacher in recognition of all their hard work.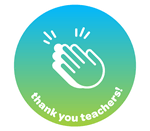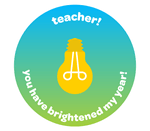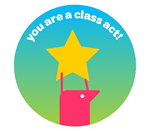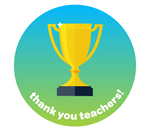 ----------------------------------
We'd love to know if you try out any of these ideas. Share your finished masterpieces with us on Twitter @texthelp or on our Facebook page.