Supporting Dyslexic Learners in Schools
Over 3,000 staff from thousands of schools contributed their experiences—sharing valuable information about dyslexia in their schools and districts. We asked staff from diverse and widespread environments to share their experiences and help us find common problems that could be addressed, to build better learning environments.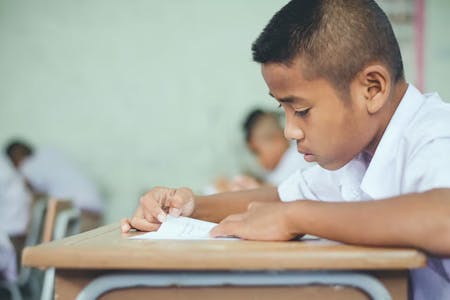 Table of Contents:
Dyslexia: More Common Than We Think
Discoveries - What are our Challenges?
How are districts solving these problems?
Accommodations are there. But are there enough?
And, together, we can help students fight Dyslexia daily
"Millions of Students today aren't part of the human story. Or at least that's how they feel. They see their classmates read and write, sometimes with ease, learning about the people and worlds around them, but those exact same texts seem to speak a different language to them— a confusing and alien one."
Transcending Dyslexia
A recent report from the Yale Center for Dyslexia and Creativity, estimates that 20% of the population has dyslexia—representing 80-90% of individuals with learning disabilities.
People who grow up without the challenge of Dyslexia can often fail to consider its impact in structured learning environments. It's easy to downplay the heartache experienced not just by students living every day with Dyslexia, but also by students who don't know definitively if they have it. They need answers.