How We Equipped All Students with Tools to Access the Curriculum at Minneapolis Public Schools
Speakers:
Jesse Morgan ATP, OTR/L, & Dave Edyburn, Ph.D.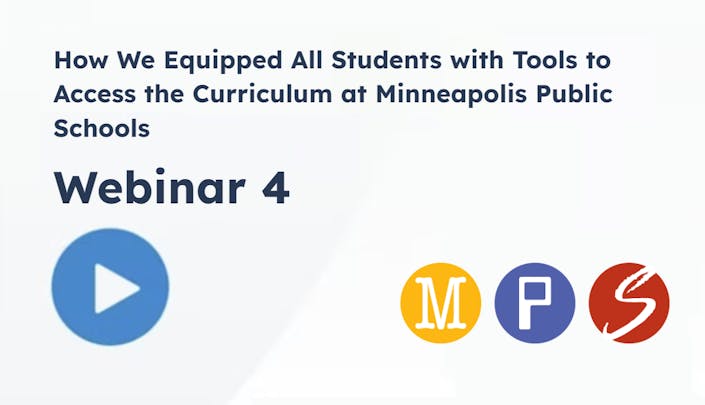 Sign up now to access the recording
Core curriculum. Vastly diverse learners of varying needs, abilities, even languages. How to provide equitable access?
Jesse Morgan, AT Specialist and OT with Minneapolis Public Schools (MPS), knew that accessibility tools needed to be part of the solution. And he made it happen by successfully getting people on-board, capturing funding, and aligning the tools to district priorities (including Equity, SEL, literacy, and MTSS).
Now all MPS learners have a tool that helps them engage with the core curriculum, whatever their need or ability.
Join Jesse Morgan and Dave Edyburn Ph.D, research scientist at the University of Wisconsin-Milwaukee and ESSER funding expert, as they discuss how:
Jesse used data from the free version of Read&Write (5-6k uses/day) to support his request for a district-wide license
MPS used ESSER funds for the purchase, including one contingency Jesse wishes he'd known about earlier
They created a solution that reduced the influx of assistive technology referrals