MEI Conference 2023: Takeaways and highlights
Save my spot
Join Texthelper Sammy White and MEI's Andy Lumley, for a webinar on 11th July at 7pm that takes you behind the scenes of the MEI Conference 2023.
Fresh from the event, Sammy and Andy will share their conference highlights to keep you informed about the latest news and advancements in maths education.
They will discuss:
Innovative ideas, teaching strategies, and research findings presented at the conference
The latest technology tools benefiting teachers and students
If you missed the conference or simply crave more maths-related discussions, don't miss this chance to catch up on the best moments of the event.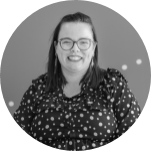 Sammy White, Teaching and Learning Specialist at Texthelp
Sammy is an experienced maths teacher across secondary, alternative provisions, adult and higher education. Sammy was named in the EdTech 50 in 2021 and holds a collection of Microsoft and Google accreditations as well as her ACMALT from the UK Association of Learning Technology. Sammy now works for Texthelp as a Teaching and Learning Specialist combining her maths teaching experience and EdTech skills working with Equatio.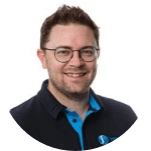 Andy Lumley, Head of Learning Technology at MEI
After 20 years as a maths teacher, Andy ensures that MEI provides a high-quality and accessible experience for teachers and students using their online teaching and learning platform. Andy leads MEI's online resources work, which includes overseeing the development of Integral, and helps to develop digital strategy in this area.