One Student at a Time to Universal Design: First Steps & the Path Ahead
Speakers:
Stacy Springer, MS, OTR/L, ATP and Gayl Bowser, M.S.Ed.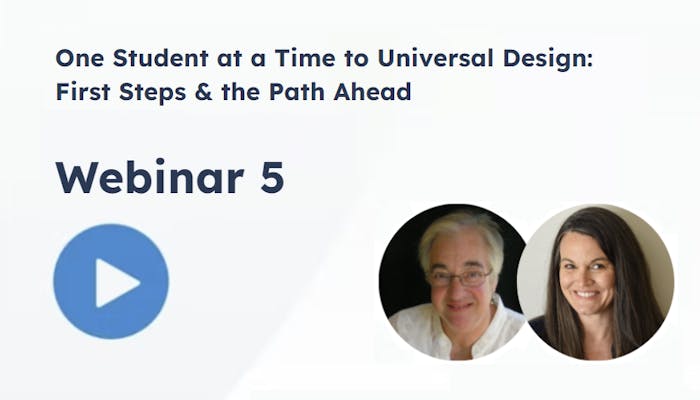 Sign up now to access the recording
If you're currently evaluating one learner at a time for reading & writing accommodations, you probably know that Universal Design for Learning (UDL) catches more struggling readers and writers, streamlines staff & student training, and frees up time.
But who has the time to implement UDL when they're so occupied with the day-to-day?
Gayl Bowser, author of Leading the Way to Excellence in AT Services, says anybody with passion, lived experience, and administrator buy-in can start building towards UDL in small ways, even from a non-leadership role. Stacy Springer has experience with doing just that in Oakland Unified School District, and is eager to discuss what she's learned along the way.
Join Gayl and Stacy as they share:
First steps to leading & affecting change in a district
Tips for gaining support and enthusiasm from colleagues, educators, and administrators
The essential ingredients of a capacity building plan (like training, setting a vision, etc)