DSA On the Road
Time:
Registration from 9:30am, sessions from 10am - 3:30pm
Location:
Glasgow, Manchester, Belfast, London, Birmingham
Driving student choice
This autumn, the Texthelp DSA team is going on the road and coming to a city near you!
Join us for a series of in-person events around the UK as we bring together the DSA community to support one common purpose: driving student choice.
Dates and locations
We're heading to 5 cities around the UK - check them out below.
We'd love to see you there!

DSA On the Road is your opportunity to build your network within the DSA community, stay up to date with the latest inclusive technology, and have your say in building our product roadmap.
Plus, all attendees will be in with a chance to win a £100 Virgin Experience voucher!
Come along and have your say in driving student choice.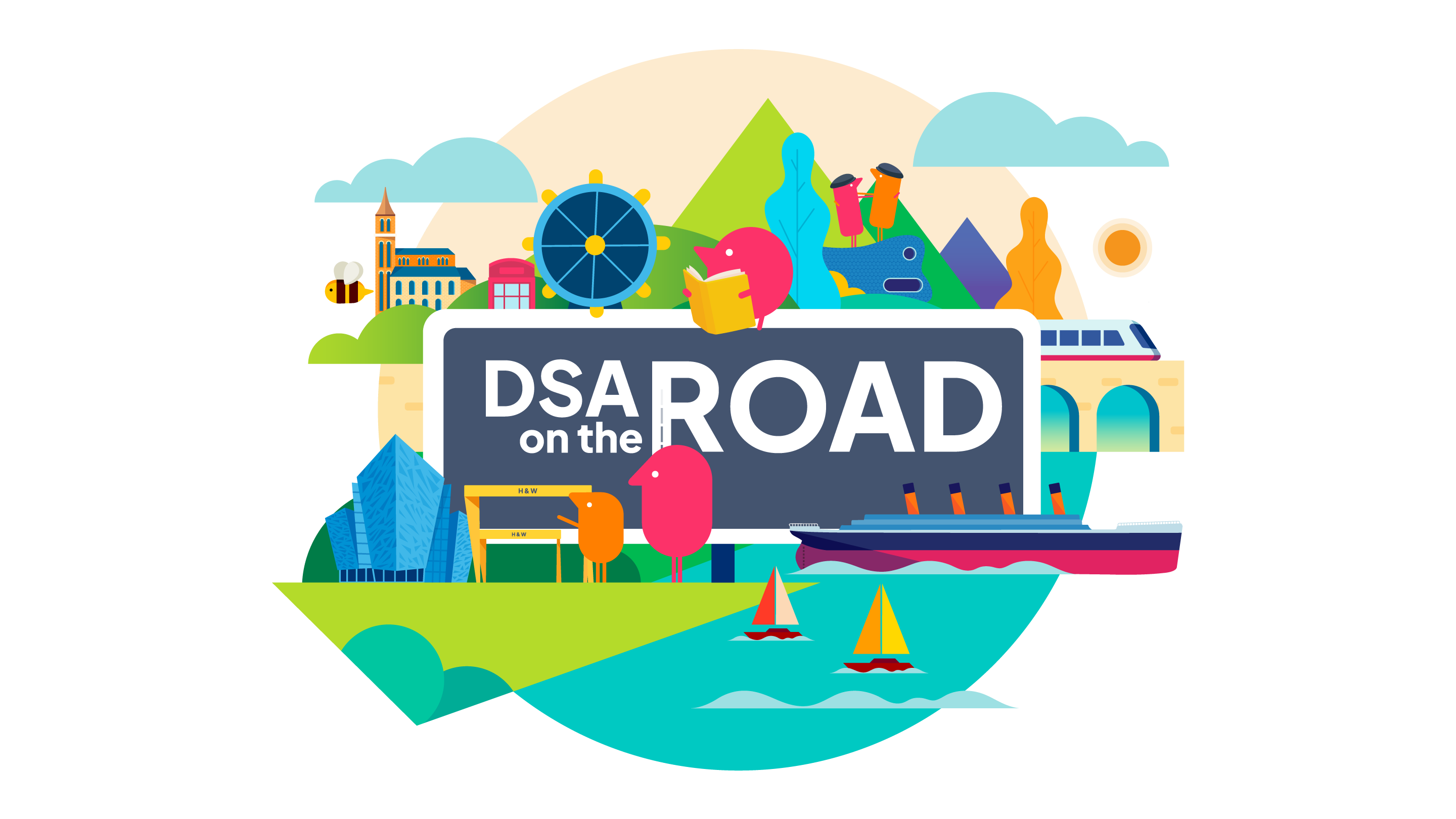 What can you expect at DSA On the Road?
There's lots of fun stuff on the agenda. As we approach the event, check out this page for updates on what to expect.