Roundtable discussion: Words can't hold us back
We recently commissioned a national survey with UK adults to see how they rated their literacy skills. We know from talking to people in education and in workplaces that adult literacy is an area where improvements need to happen. We decided to find out the scale of the issue. Think of it as a report card for the nation.
What's the session about? 
Our panel approaches this topic from a variety of perspectives - as educators, parents, and as individuals. The issue of literacy struggles can impact people in a wide range of ways.
Our panel members share their experiences both personally and professionally.
This discussion forms part of our literacy campaign - Words can't hold us back. Through this campaign, we want to help break the stigma of literacy struggles. We want to take away the shame and embarrassment, and make sure that everyone gets the support they need to succeed. 
We take a look at the key findings from our survey report, you'll find a link to get a copy below. We chat about the role that technology plays and we look at how you can get support for yourself or your children. 
There's a resources page on our website that goes along with this discussion. We have resources for parents, educators, and the research report with the survey results - all of which you can download for free.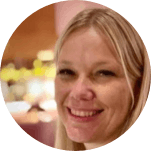 Carla Bell
Carla is a teacher and parent, working to ensure that all learners access the benefits of learning with technology. Her interest in EdTech was fueled by inadequate technological support provided for her son's dyslexia. She is keen to support those who are 'supporters' at home, the parents and carers who face the battles and meltdowns over homework and home learning tasks.
Follow Carla on LinkedIn and Twitter @BellCarla1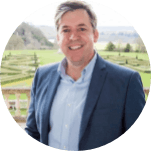 Darren Clark
Having only been diagnosed with dyslexia and ADHD in his late thirties, Darren left school with no qualifications and had to work extremely hard to earn his previous position as Regional Director for one of the largest food retailers in the UK. Darren's current role is as CEO of Succeed with Dyslexia (SWD). SWD is a global movement all about promoting positivity around learning and literacy differences.
Follow Darren on LinkedIn and Twitter @_darrenclark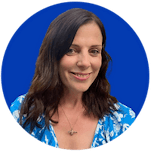 Fiona Law
Fiona currently teaches History at Key Stage 3, 4 and 5 in a secondary school for over 1500 students in London. She is an experienced Head of Department for History and Classics, who has worked in comprehensive secondary schools in East London for 15 years. She also trains educators in the use of technology to support excellent teaching and learning in the classroom in her role at Canopy Education.
Follow Fiona on LinkedIn and Twitter @FionaLawUK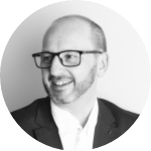 Patrick McGrath
Patrick is an educator, an engaging international speaker, blogger, podcaster, an Honorary Fellow at UU and Head of Education Strategy at the Texthelp Group. He is passionate about ensuring that technology has a positive, meaningful and sustainable impact on teaching & learning through a focus on inclusion, accessibility and universal design.
Follow Patrick on LinkedIn and Twitter @TH_PatrickM