Teaching Maths Online
Welcome to our guide to the best tools and tips for teaching and creating engaging maths online. There's videos, blogs and downloadable guides to help you along.
The best tools and tips for teaching maths online
How to teach maths online
Often maths has been the subject left behind in the pen and paper era. But now maths educators are starting to think about how to move instruction online. Especially as more and more subjects move to digital teaching and learning. With an increasing focus on giving students multiple ways to express what they have learned.
Three advantages of using technology for maths instruction:
Engages students and encourages group work and discussion
Gives multiple representations of maths concepts
Gives students rapid sharing and teacher feedback
Moving maths online

In this webinar, our panel of experts talk about ways to approach teaching maths digitally, including:
- How to overcome the problems of teaching maths online
- What the future holds for maths teaching and learning
- Their advice to maths and STEM educators
Maths resources for teachers
We want to equip you with the best tools and resources to help you move your maths instruction online.
After our live 'Moving maths online' webinar, our guests shared what tools they use. Watch their short video series to hear more from Ciaran and Atul.
Atul Rana is an online maths tutor with a focus on 1:1 synchronous teaching. And Dr. Ciaran McIvor is a secondary school teacher, teaching KS3, GCSE and A level maths to over 150 students.
In this blog, Ciaran also shares the tools and resources he turned to during remote learning.
This includes general teaching apps like ExplainEdu that can help with creating maths resources. As well as tools to help teach and learn mathematics including, Equatio and CompleteMaths. He also highlights the importance of device access when it comes to moving maths online. As well as why it's good to keep trying new maths teaching strategies with your students.
Online Maths Platforms
There's lots of places where maths can be taught digitally and remotely. Below we've given you a list of the most popular Learning Management Systems. You and your students may already be using some of these.
Maths tools and apps for teaching online
There are lots of popular online maths platforms that might spark your interest, let's take a look:
Engaging your students in maths
Keeping students engaged and interested in learning can be difficult. Add to that the move to remote and blended learning practices and you've got a challenge on your hands. This is especially true of maths and STEM subjects when the topics can seem very abstract. To help, we've pulled together some of our favourite ways to show maths in action.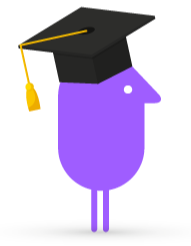 Helping you to be the best online maths teacher
We want to help you be the best maths teacher you can be. That's why we've put together a guide on designing great maths instruction using the UDL framework.
How UDL helps make maths engaging for all
Design solutions that identify and remove barriers to learning
Promote high expectations through carefully planned goals for every learner
Give learners choice & support to help them reach those goals
Share power with learners
A final point here is that UDL opens the door to opportunities for our learners. The teacher should have the same learning goals and expectations for each of their students. But remember that the way students get to the solution isn't always the same.

Making Maths Accessible
We believe everyone deserves the opportunity to succeed and find joy in maths. When teaching maths online, it's important that the tools and resources you're using with students are accessible.
In this podcast, we ask two leading industry experts what teachers need to do to design inclusive maths instruction. Including the role of technology in helping to level the playing field in maths.